We want to provide the best student programme in the industry

We initiated the Student Programme in Sweden in 2018 for Volvo, Renault och Dacia. In 2019, the Student Programme has grown further in Sweden and now also include Toyota, Lexus, BMW och MINI.
A certification programme for high school students is also being offered in Sweden in partnership with the Swedish Automobile Association (Motormännens Riksförbund). Certification entails that the student's know-how and skills are tested during a work practice period.
Three ambitious trainees – now in permanent jobs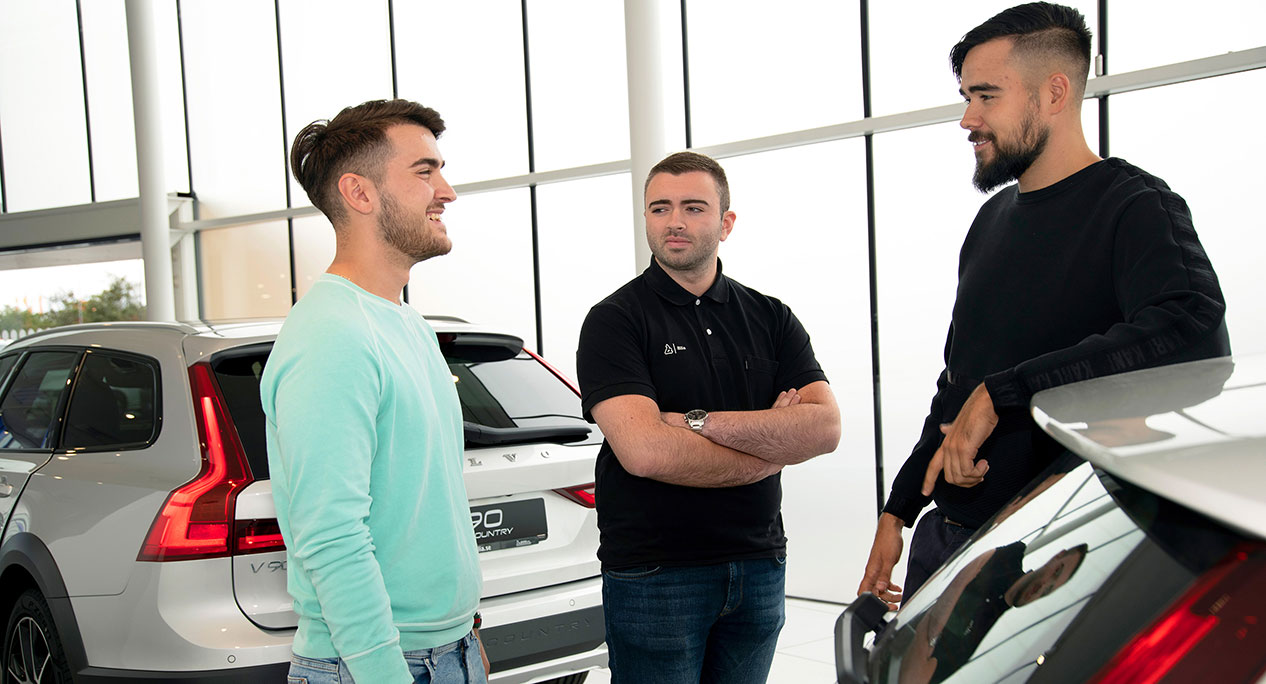 A METICULOUS PROCESS | Recruiting new personnel is not always easy. You have to find the right person for the right job. They also have to fit nicely into the existing community. So when Bilia's Payroll Manager Hans Groth got the chance to employ three skilled young people, who had already had a chance to shine at Bilia as trainees, he seized the opportunity.
But the three – Labinot Rexhepi, Arber Gashi and Roberto Martic – didn't exactly have a free ticket. They started their journey with the company as trainees from different school programmes.
"But once they learnt the ropes it all worked really well," says Hans. Luck was also on their side, as a few people suddenly finished and left vacancies. Moreover, the department had a lot more pay packets to deal with after Bilia had made several acquisitions. Quite simply, they needed more staff. Arber Gashi joined the company first.
"I started as a trainee in Central Administration, and I wanted to show my best side," he says.
Sights set on the car trade In June 2017 he was employed in Payroll on a trial basis, where he was later given a permanent job at the tender age of 20. Labinot Rexhepi and Roberto Martic's journey started when they met on a two-year vocational course to become payroll consultants. They both wanted to go to a major car dealer for their work placement.
"We're both pretty interested in cars," says Labinot Rexhepi, who started off by calling Bilia's Payroll Manager to find out about a placement. Hans Groth remembers the calls very well.
"He was quite insistent and called several times. At the same time, one of our technicians got in touch and told me his brother was looking for a placement as well."
Successful recruitments
That brother turned out to be Labinot's course-mate Roberto Martic.
"I decided to take them both on," Hans recalls. They also managed to get a second placement at Bilia. And then came the resignations that paved the way for permanent jobs. Hans is delighted with the recruitments.
"They're friendly, driven guys who like to get stuck in, and they're also resourceful and quick thinking. They genuinely enrich our community. They also brought the department's average age down considerably," he adds.
Text: Thomas Drakenfors
Photography: Jeanette Larsson
Vision and values
Our vision and values ​​guide us in how we treat our customers and colleagues.
Read more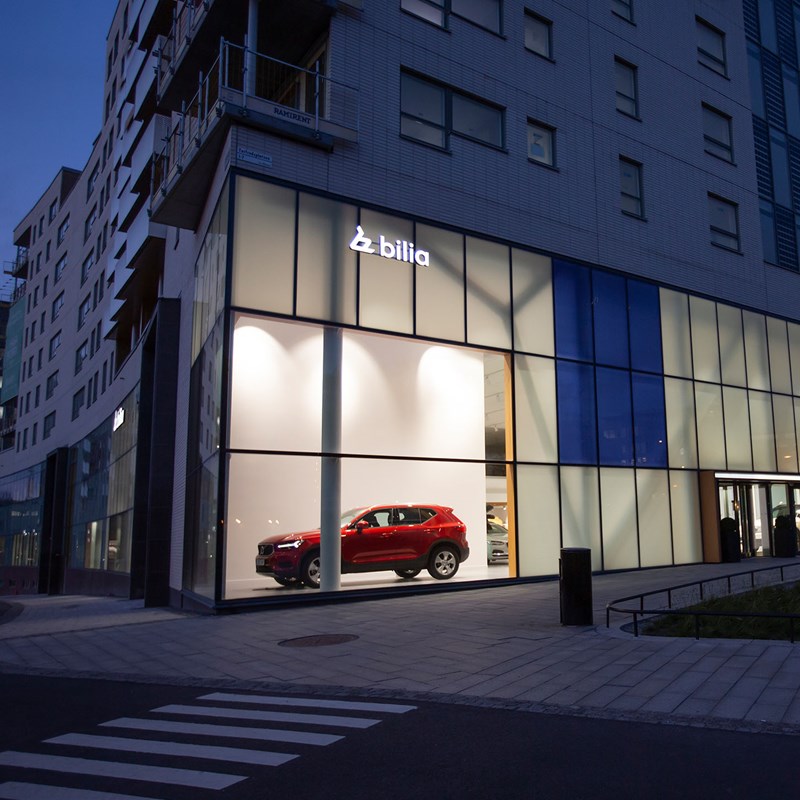 Sustainability
Our culture and core values govern our attitude and the way we interact with our customers and colleagues.
Click here