We strive for continuous development, to be a little better each day, whatever our title or position. Working in a goal-conscious way founded on our vision, values and customer promise creates a positive spiral, enabling us to exceed expectations and provide a better experience for customers and colleagues alike.
Our vision
To be the best service company in the business – through consideration for our customers and colleagues.
We strive to be the best service company in the business, with full-service workshops, showrooms offering high availability, and customer service that is available round the clock.
Culture and core values
Commitment, competence, genuine, respect
We are engaged in the meeting with customers, with each other, and with suppliers. We show our competence by using our expertise to find solutions and suggestions that benefit the customer the most. Being genuine, honest and showing mutual respect build confidence our company and our employees.
Customer promise
A better experience
At Bilia, we always try hard to exceed our customers expectations, whether the contact is by phone, as a visit to the workshop or in the car hall. By creating a positive experience that exceeds expectations and adds value, we can build long-term customer relationships that differentiate us from other players in the industry.
Gender equality and diversity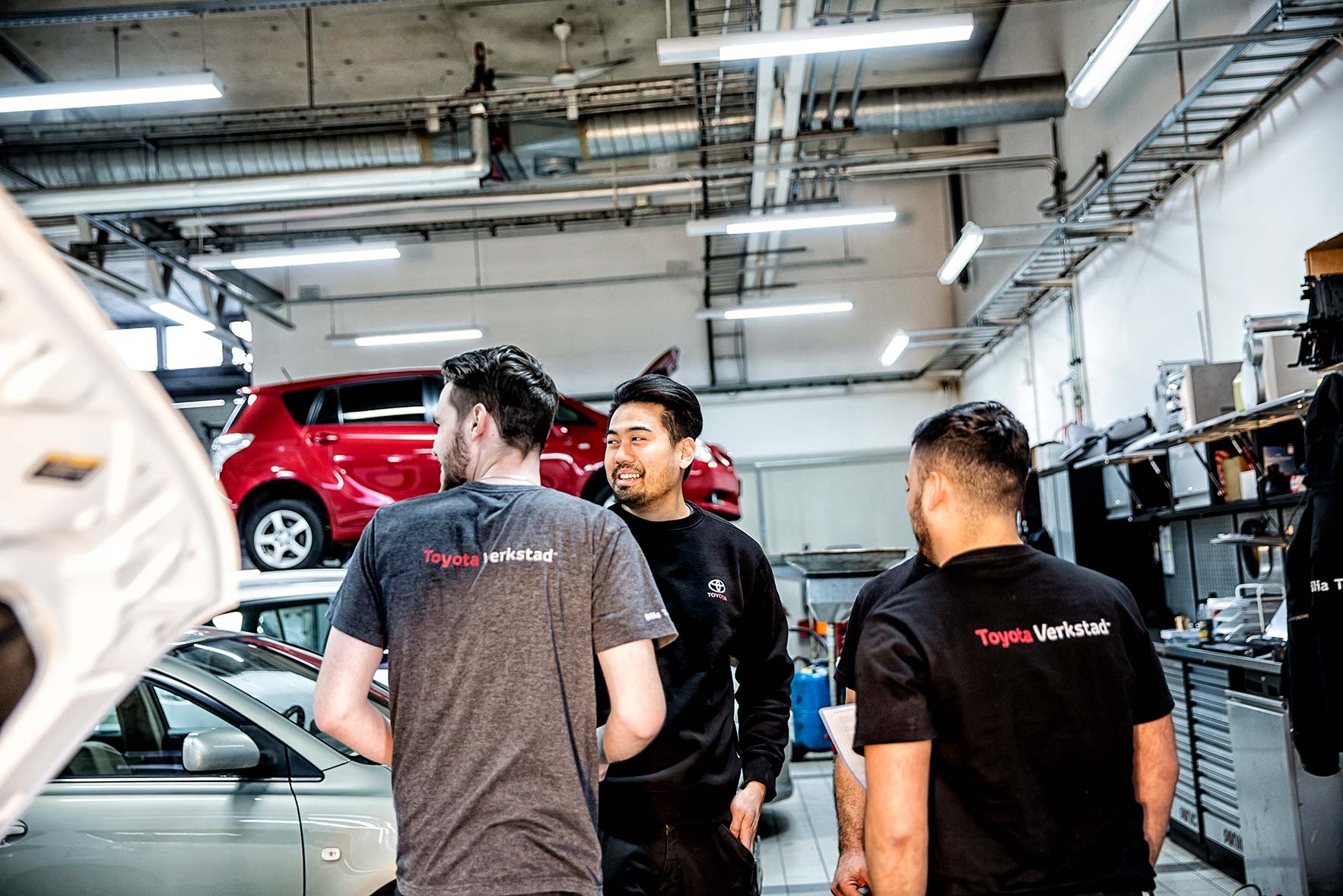 Bilia endeavours to have an inclusive workplace where each individual feels valued for the person they are, and receives affirmation for their various skills and talents. We are convinced that a workplace filled with people who have different knowledge, experiences and backgrounds is positive for the working environment and the company's profitability.
We operate in a male-dominated industry, and this places some high demands on measures to attract more women. Equal opportunity and treatment regardless of gender is a fundamental principle for Bilia. We are convinced that an even gender distribution has positive effects on both the work environment and profitability, and would therefore like to recruit more women. We have formulated a special recruitment policy which we follow up regularly, we naturally work actively with wage mapping and a gender equality plan, and we keep the recruitment discussion alive.
As a further step in our efforts to boost diversity in the Group, Bilia is working actively to recruit people from different ethnic backgrounds. Today around 30 different languages are spoken throughout the Group.
Leadership and employeeship
Strong leadership is fundamental to an employee's dedication and ability to perform. All managers at Bilia are responsible for supporting and fostering the well-being of groups and individuals. At Bilia we apply situational leadership, which means treating and coaching each individual employee based on their role and situation. Our ambition is to give all our co-workers the chance to do what they love the most. After all, when our co-workers grow, we grow as a company.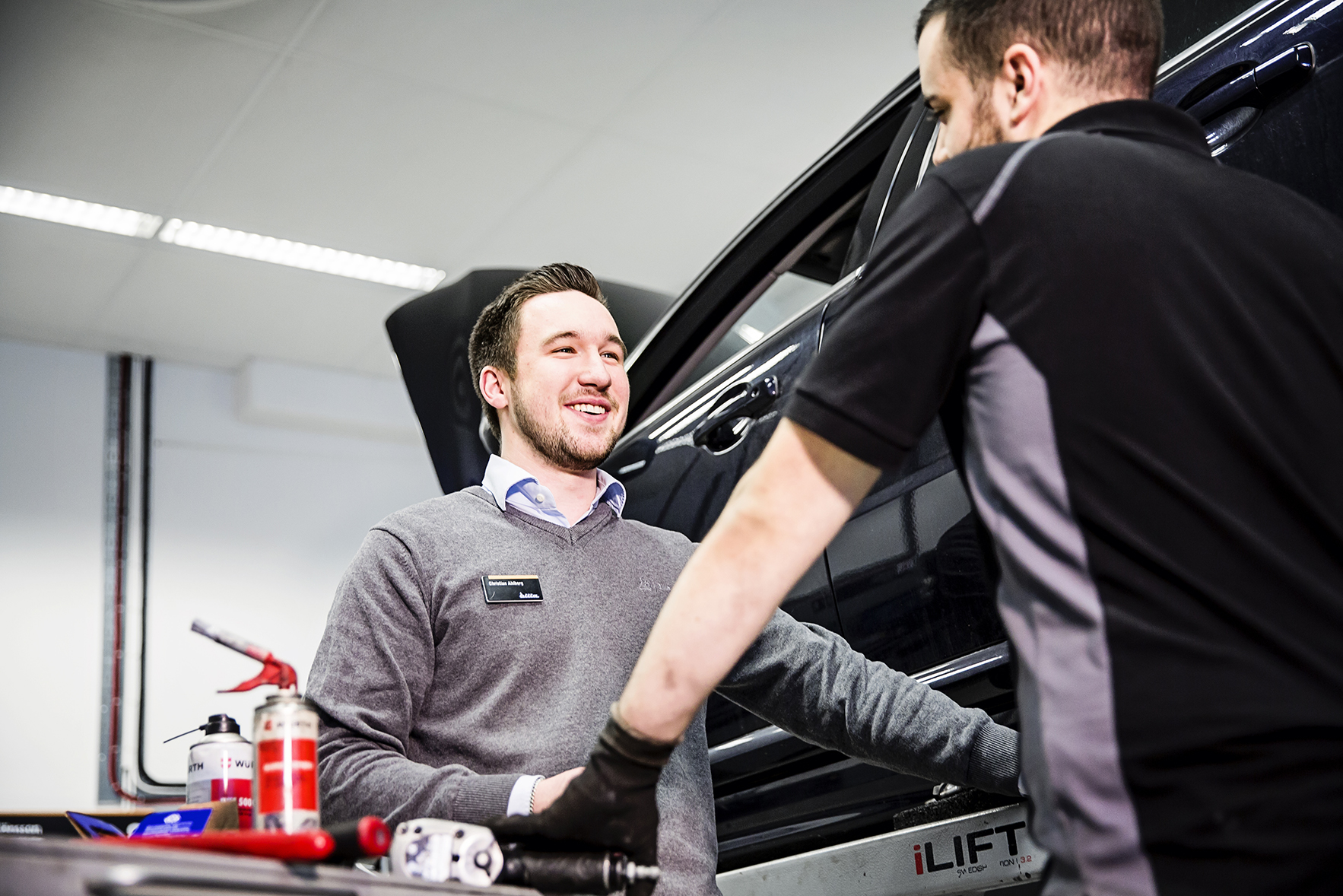 Vision and values
Our vision and values ​​guide us in how we treat our customers and colleagues.
Read more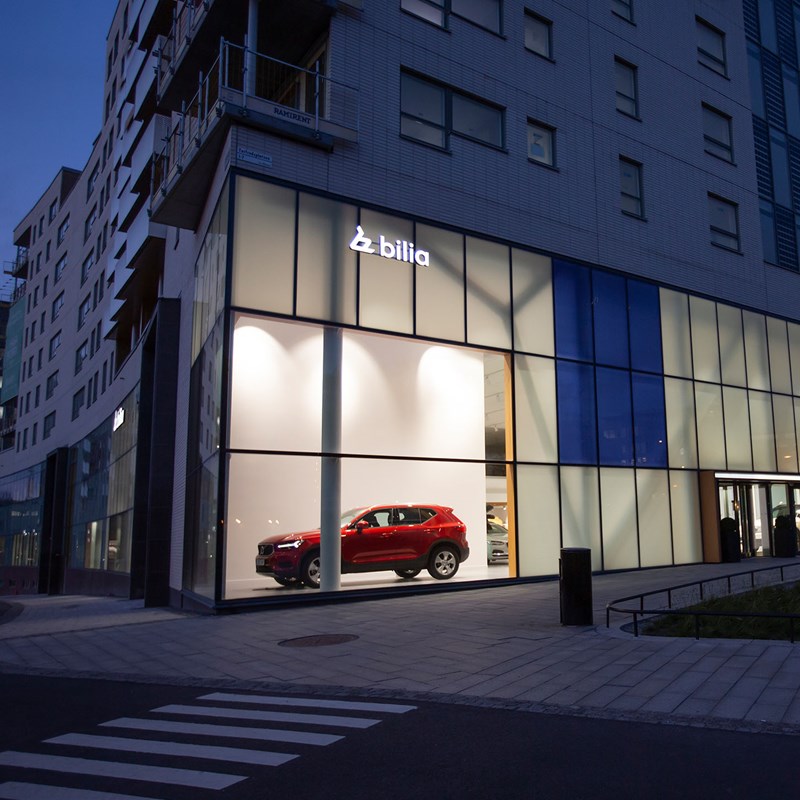 Sustainability
Our culture and core values govern our attitude and the way we interact with our customers and colleagues.
Click here