Fuel sales and car washes under the brand names Tanka and Tvätta
Bilia wants to follow the customer throughout their car ownership, including washing and refuelling. Fuel sales and car washes operate in Sweden under the brand names Tanka, OKQ8 and Tvätta.

Market and business environment
The geopolitical uncertainty and the historically high fuel prices during the year have affected people's movement patterns and the use of the car has decreased compared to previous years. All fuel suppliers must reduce greenhouse gas emissions. We are achieving this by gradually increasing the content of biofuel: HVO for diesel and ethanol for petrol. Adding AdBlue in newer diesel cars reduces the environmental impact by converting hazardous nitrogen compounds (NOx) in exhaust emissions into water vapour and nitrogen gas.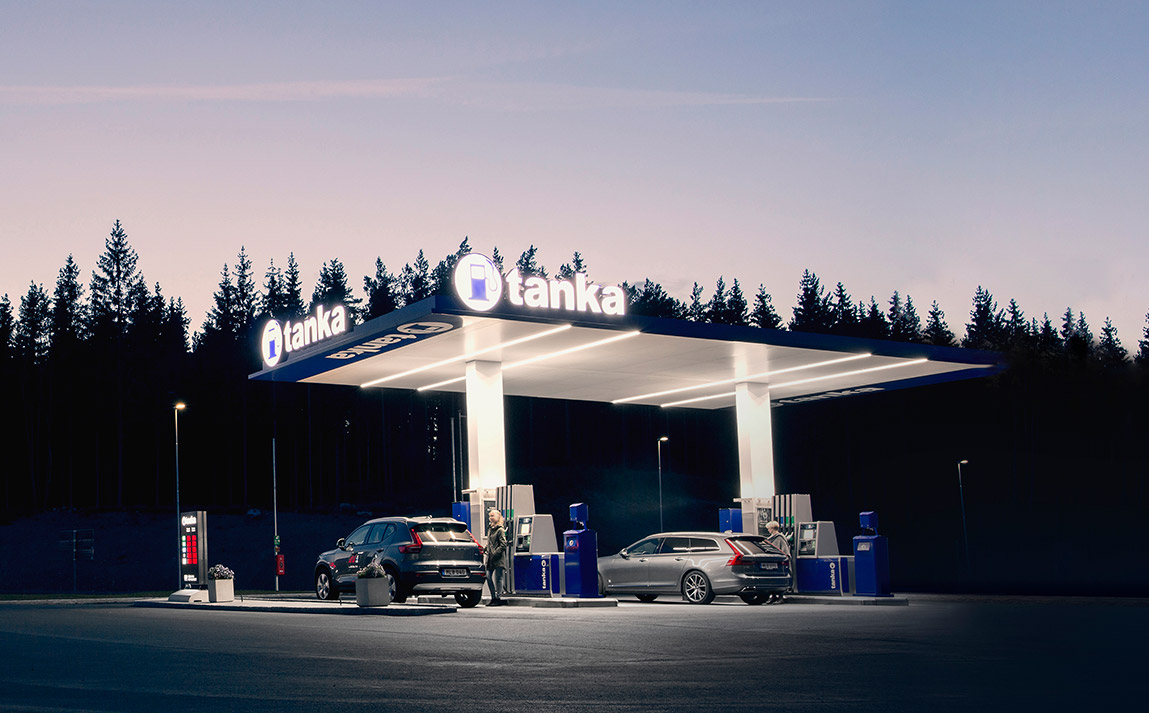 Share of Bilia's turnover and earnings 2021
2%
Share of operational earnings
The business area includes:
Sustainability
Our culture and core values govern our attitude and the way we interact with our customers and colleagues.
Click here