Meet our co-workers
Meet some of our fantastic employees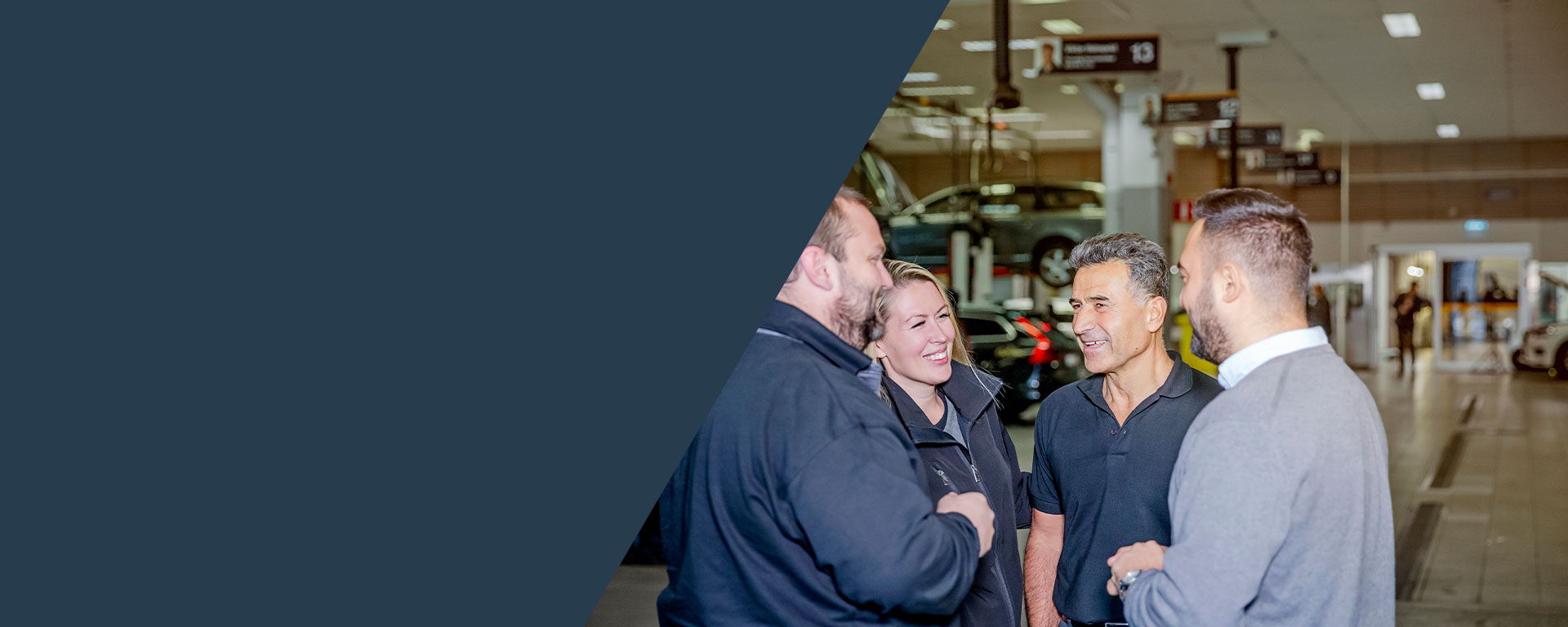 Bilia is not just the name of our company or the place you go to to service the car. In the eyes of the customers, it is primarily the employees who contribute to the experience of Bilia. They are our most important asset. Take the chance to meet some of the people that make up the brand Bilia.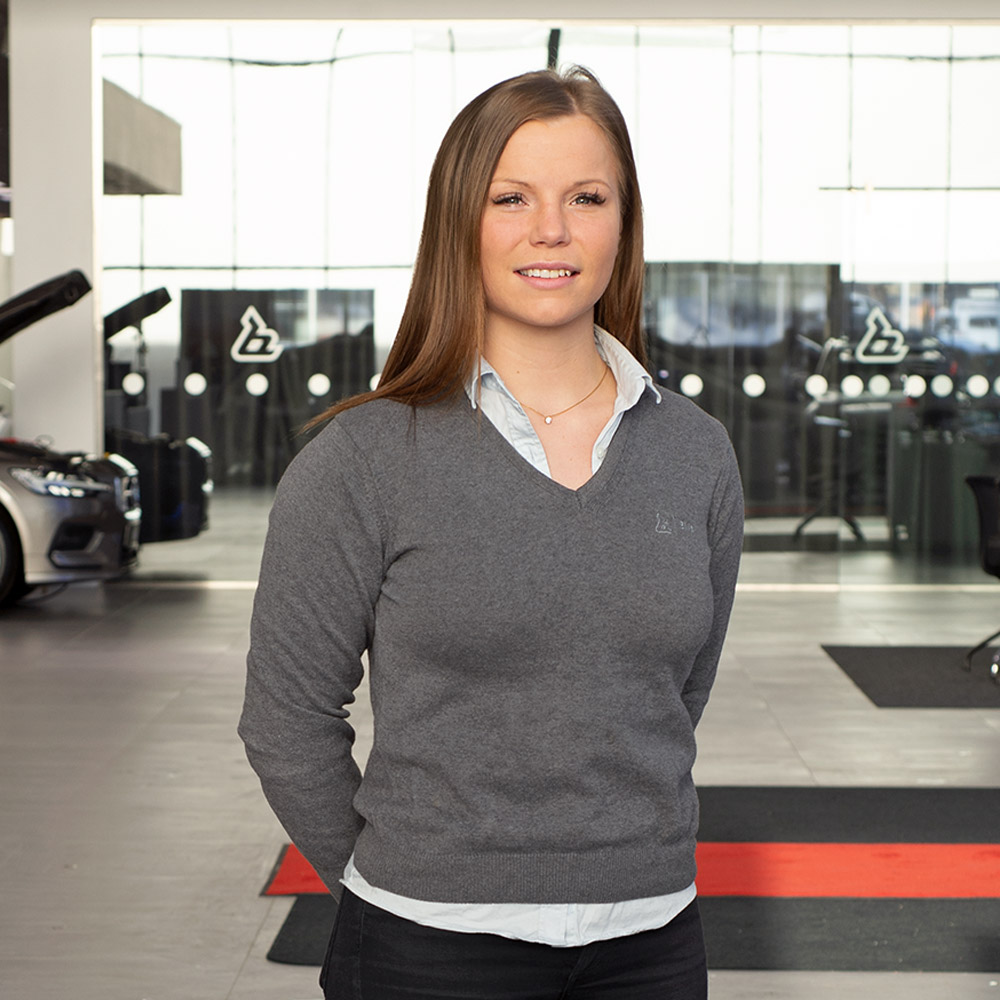 Louise Trygg Hammarbäck,
Customer Services Manager
Louise's favourite aspect of the job is meeting customers and having the chance to offer the best possible service . But she thinks the personnel are just as important.
"It should be fun to go to work, and satisfied co-workers mean happy, satisfied customers. I like to know how my colleagues are doing and we have a close, relaxed relationship."
Jessika Svernvik,
Repair Engineer
Jessika Svernvik is a Repair Engineer focusing on bodywork damage for BMW and MINI at Bilia Group in Mölndal, where she is also Chief Health & Safety Officer.
"I've worked at a car workshop since I left high school. It's a fun, varied job and I learn something new almost every day. There are 13 of us working in the bodyshop on BMWs and MINIs, including a car glass specialist and a plastic repairer. I think it's quite unusual for a woman to be a panel beater, which is a shame as it's a great job that requires a lot of care, a steady hand and a sense of aesthetics."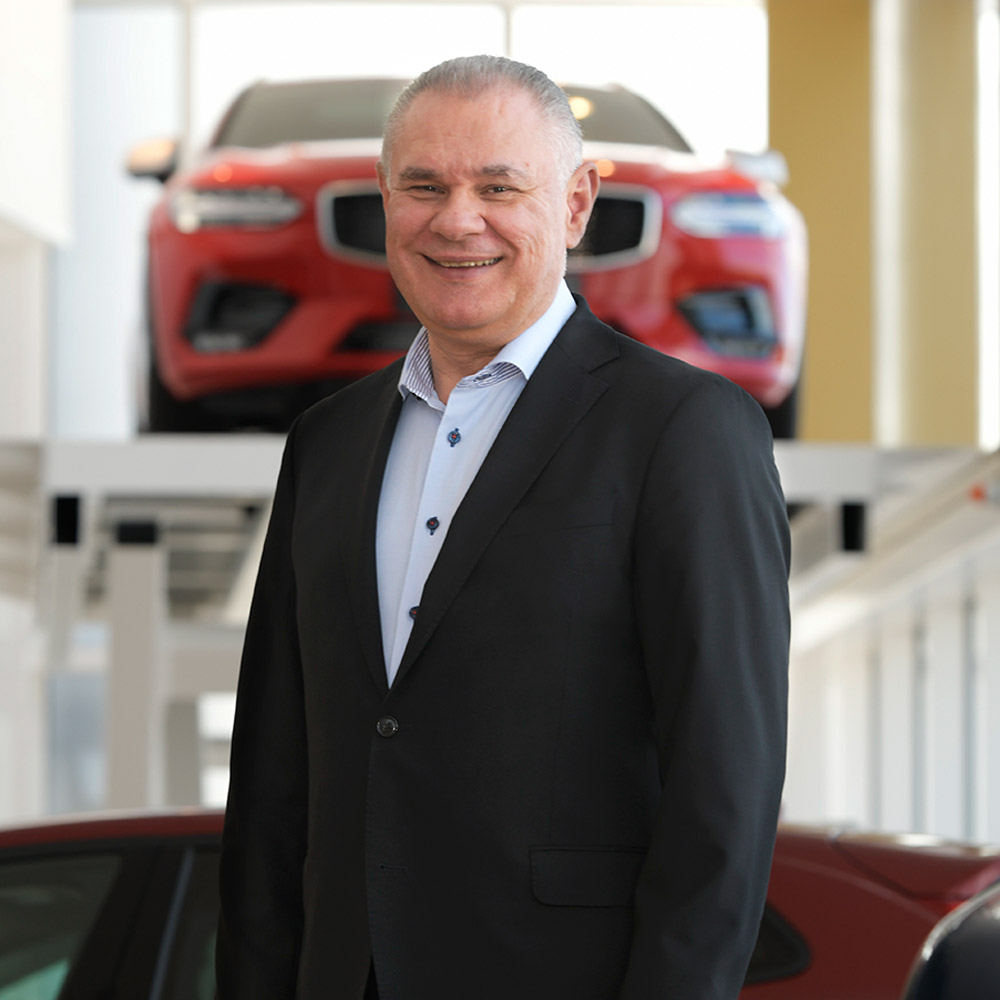 Stojan Padjen,
Deputy CEO, Bilia Personbilar Sweden
Stojan started out as a mechanic in Sävedalen in 1987. After a little over ten years as a mechanic, he was made foreman and could develop his leadership skills with a course in business acumen at IHM Business School. He never envisioned being Deputy CEO and Regional Director 20 years down the road.
"I certainly never saw that coming, although I don't think it's that big a thing. That's the great thing about Bilia: if you put in the effort, you get noticed and rewarded. If you're prepared to commit yourself, you can go the whole way."

Anna Kralj,
Workshop Manager
Anna Kralj has worked her whole professional life at Bilia. She has worked in different positions, such as deliveries and sales, full-time customer greeter, rental cars and business sales, as well as taking two periods of maternal leave.
Two years ago she was asked to become Workshop Manager at Bilia in Trelleborg. "It's the best thing I've ever done. In the spring I also completed the New Managers programme, which enabled me to further develop my leadership. It was a great course that told me a lot about what I'm like as a leader, and what kind of leader I want to be." Anna currently supervises nine mechanics, a coach and two people in spare parts.

Thomas Bredin,
Damage Coordinator
Thomas started working as a workshop mechanic straight after vehicle engineering at high school and since then he has worked with, among other things, spare parts in the bodyshop and as damage coordinator.
"I've enjoyed my job all through the years as I've changed the work I do, which has brought new challenges. I also have great co-workers. In my current job I decide myself how I want to structure my work tasks. It's a varied job as no two instances of damage are ever the same, and you have to be quick."