The Managing Director's comments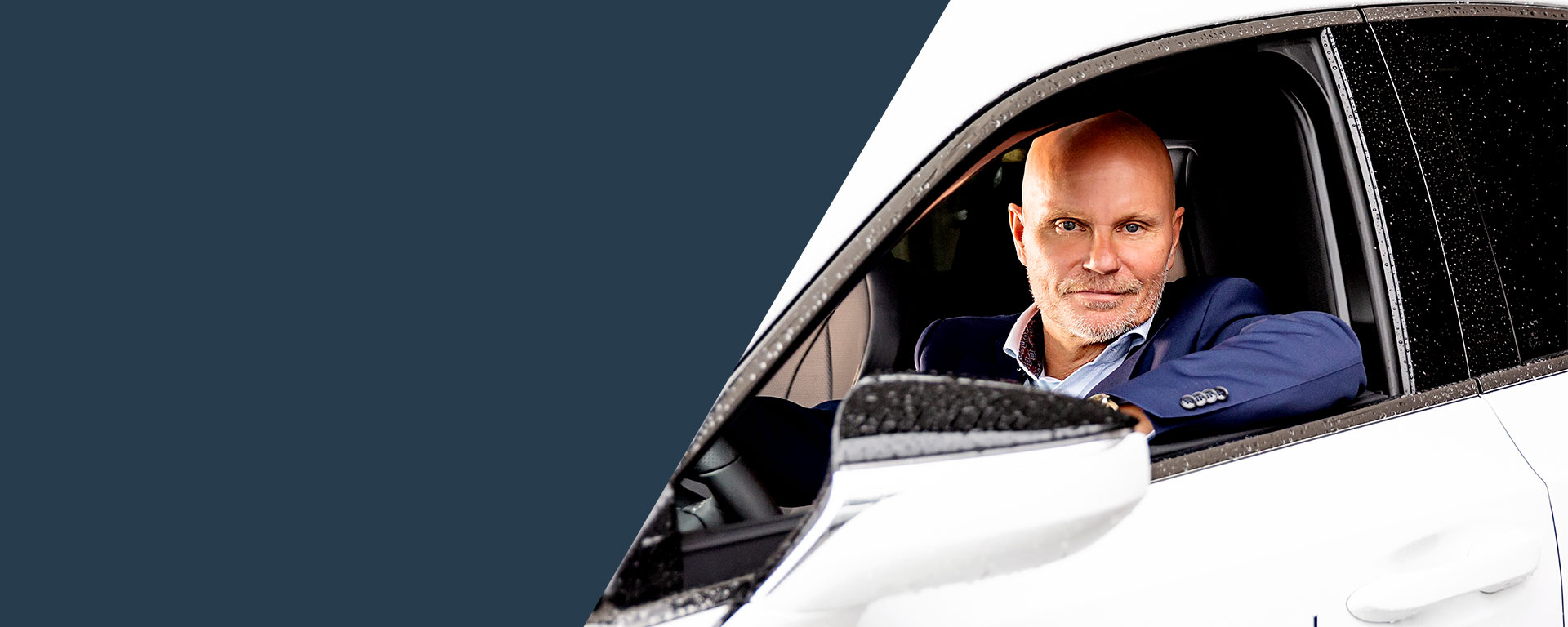 - Strongest result ever for used cars
- Strong result once again in Norway
- Highest order backlog ever for new cars
Higher results for the third quarter
Our operational earnings during the third quarter amounted to SEK 482 M, an improvement of SEK 80 M or 20 per cent compared with last year. Norway continues to report strong results of SEK 171 M, an
improvement of SEK 48 M. Result for the Service Business amounted to SEK 257 M which is SEK 20 M higher than last year. Result for the Car Business was SEK 226 M, an improvement of SEK 57 M, mainly attributable to sales of used cars with result of SEK 174 M, the highest ever in a single quarter. The order backlog for new cars was also the highest ever at 19,603 cars. The order backlog was also considerably higher than last year when adjusted for acquired operations.
Agreement in principle on the future with Volvo Cars
Bilia has reached an agreement in principle with Volvo Cars in Sweden and Norway to continue selling new Volvo cars at 44 facilities, 34 in Sweden and 10 in Norway. In Sweden Bilia will continue to be a dealer for new Volvo cars in the city regions of Stockholm, Gothenburg, Malmö and Västerås, while Bilia in Norway will be leaving the Oslo city area. We are very proud and delighted of this continued confidence, and look forward to working with Volvo Cars to drive the transformation process for the car dealers of tomorrow, with a focus on a modern, worry-free customer experience.
As a result of the agreement with Volvo Cars, Bilia has signed binding letters of intent to sell eight facilities, four in Skaraborg and four in Bergslagen, to two Volvo dealers. Bilia will not sell new Volvo cars at three facilities in Sweden, which means that other operations will be conducted there moving forward. Three facilities in Norway will be sold to a Norwegian Volvo dealer, and one facility in Sweden will be sold to a third party. We are delighted that experienced, well-established Volvo dealers will be taking over and managing these facilities, along with our skilled personnel.
Growth through new car brands and business areas
During the third quarter, with the acquisition of Upplands Motor Stockholm AB and BilDahl AB we welcomed nine new facilities in Sweden to the Bilia family. These facilities sell and service mainly Mercedes cars, transport vehicles and trucks, as well as Nissan. Mercedes complements Bilia's current car brand portfolio, and brings Bilia a new and exciting business area – heavy trucks – in which Mercedes is one of the largest and most successful players in Europe. The acquisition of BilDahl AB expands Bilia's business in the northern part of Sweden, an increasingly interesting region in terms of growth and new establishment of businesses. The facilities are located in Umeå, Luleå, Örnsköldsvik and Skellefteå.
We are proud of our strong results during the quarter, generated by both existing and new operations. The lack of access to components in the automotive industry has, however, affected access to new cars during the third quarter. As things stand, we expect the shortage of new cars to persist during the fourth quarter and into early 2022 why the demand for used cars is expected to remain on a high level.
Per Avander, Managing Director and CEO
Vision and values
Our vision and values ​​guide us in how we treat our customers and colleagues.
Read more
Sustainability
Our culture and core values govern our attitude and the way we interact with our customers and colleagues.
Click here