The Managing Director's comments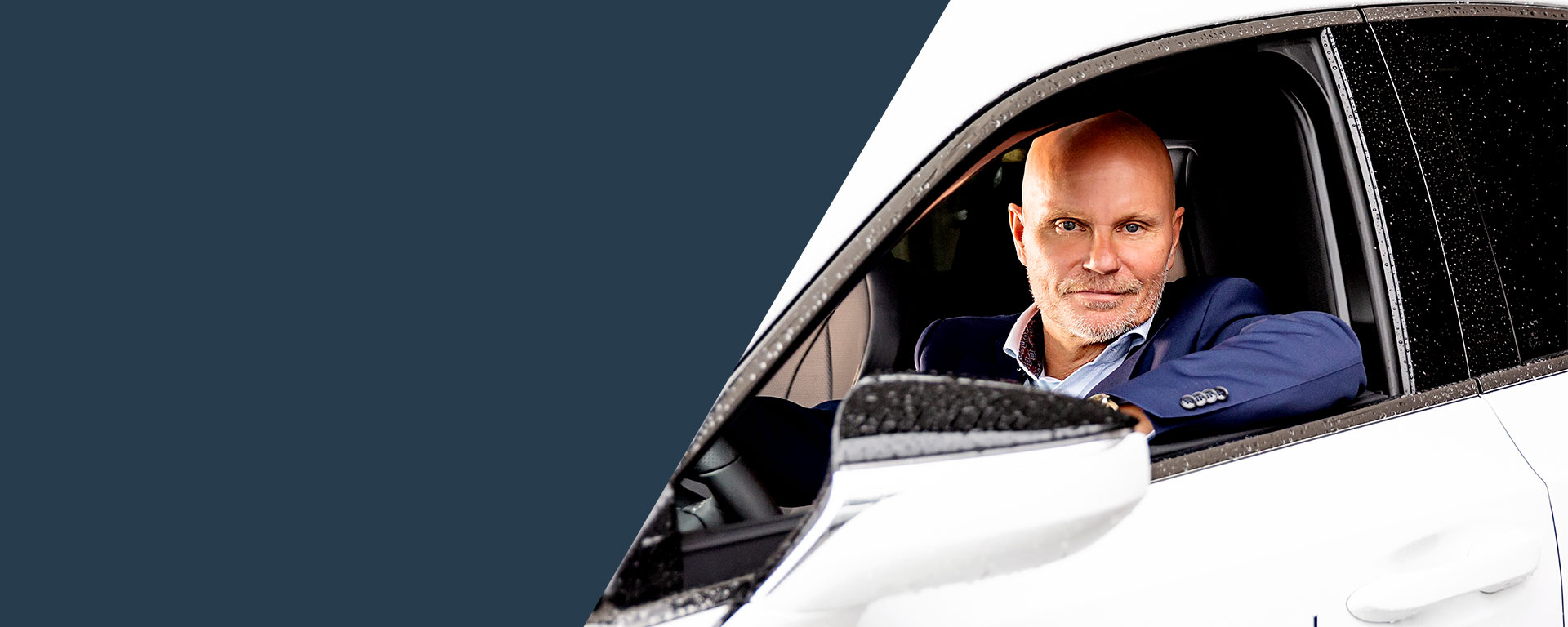 Record results for a first quarter - Strong growth and results in Service Business - Western Europe closed for half of March
Results for the first quarter
We are reporting our highest operational earnings for a first quarter, despite business in Western Europe being fully or partially closed for half of March due to the COVID-19 pandemic.
Operational earnings increased by SEK 41 M to SEK 279 M, including a loss of SEK 10 M in Western Europe compared to a profit of SEK 6 M last year. The stronger figures were attributable to the Service Business, which reported operational earnings SEK 45 M or 21 per cent higher than last year, amounting to SEK 263 M.
The Service Business's adjusted turnover for Sweden and Norway increased by just under 8 per cent compared with last year. Profit from sales of used cars was lower than last year, mainly attributable to a lower gross profit margin. The order backlog for new cars at the end of the quarter has increased since the end of last year by approximately 1,800 cars, now totalling 13,579 cars – our highest ever reported order backlog.
Prioritising safety for customers and employees
Since mid-March this year, the spread of the COVID-19 virus has changed our business. We have introduced new working methods to maximise safety for our customers and employees, while also striving to continue with business as usual as far as possible.
In Western Europe, however, our 14 facilities remain fully or partially closed in line with government restrictions. We are now preparing to open in early May, government regulations permitting. Our 94 facilities in Sweden and our 27 in Norway remain open. Norwegian restrictions related to the spread of COVID-19 have had some effect on our business during the first quarter, and indeed since. In Sweden, to date business has been affected to a lesser extent than in Western Europe and Norway. To mitigate the financial effects for Bilia, we are utilising the support packages on offer, funded fully or partly by the government, in the countries where we operate. At the end of the first quarter we had about 500 people affected mainly by short-term furlough, and on the reporting date the number is about 750.
We expect our results during the second quarter to be adversely affected by the spread of COVID-19. We will take measures to minimise the financial effects as far as possible. The underlying order intake for new cars during the first quarter was 11 per cent lower than last year, mainly due to a sharp fall in orders in the latter part of March. This dramatic decrease for new car orders has continued into April, and relates to all countries where we operate. At present, demand for services is relatively stable compared to last year in the countries where we are able to stay open. Circumstances may, however, change quickly in these times, and new and/or extended restrictions or a shortage of spare parts could impact the Service Business negatively.
We are making concerted efforts to help reduce the spread of the virus, and are prioritising safety for our customers and employees. Where required, we collect and drop off cars for our customers when they need workshop services. We are available to our customers both at our facilities and digitally, for sales both of cars and accessories. In a time when travel by air, rail and public transport is restricted, the car is becoming an increasingly important part of everybody's day. To offer a helping hand in these difficult, challenging times, one thing we are doing is lending rental cars to the health services in Stockholm.
Per Avander, Managing Director and CEO
Vision and values
Our vision and values ​​guide us in how we treat our customers and colleagues.
Read more
Sustainability
Our culture and core values govern our attitude and the way we interact with our customers and colleagues.
Click here